What's New
Dynamically Configured Virtual Hosting in Apache
I tried some methods to avoid writing VirtualHost's as many as the number of domains in Apache web server called "dynamically configured virtual hosting":
See Virtual Hosting.
In a Corona-quarantine time, we are searching a job that can be done remotely. We accept order of network infrastructure or site construction jobs. Planning to make things work via mail or chat, or phone or video as possible. Please contact.
Multi-Language Authoring with Apache-only Web Site
New tools are published on github.
You can write multi-language passages in a single Markdown or other text-based source file.
Easy update - write passages of all languages in one place
Easy version management - write passages of every version at one place
Automatic publishing - just put your source text in the server's webdav folder
See here.
Wireless Development with Single Chip
Kobu.Com can help develop embedded software for an IoT edge devices with WiFi or Bluetooth Low Energy (BLE) radio. It can also help prototype device hardware. Help for selection of an SOC module, sensors and actuators also available.
Target devices are a Linux-embedded box and single-chip wireless device, such as:
Raspberry Pi
WiFi/Bluetooth combo chip module, Espressif ESP series
Bluetooth module based on Nordic Semiconductor nRF5x series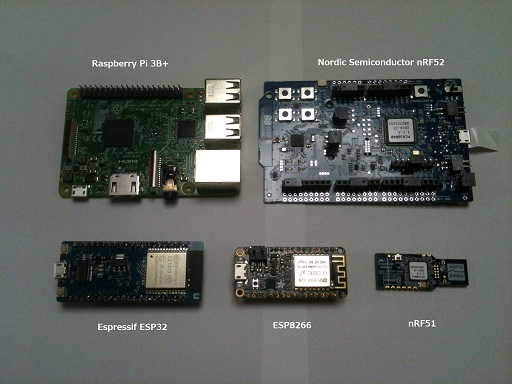 In addition, Kobu.Com is currently developing a gateway that enables a web app to access BLE devices from the Internet or local LAN.
See here.
Other Products
Certlet (v1)
JDBShare - sql database connection pool and result set cache (2000)
Copyright © 1996-2020 Kobu.Com. All rights reserved.
On World Wide Web since 1996; Updated 2020 May 4